Los Tapatios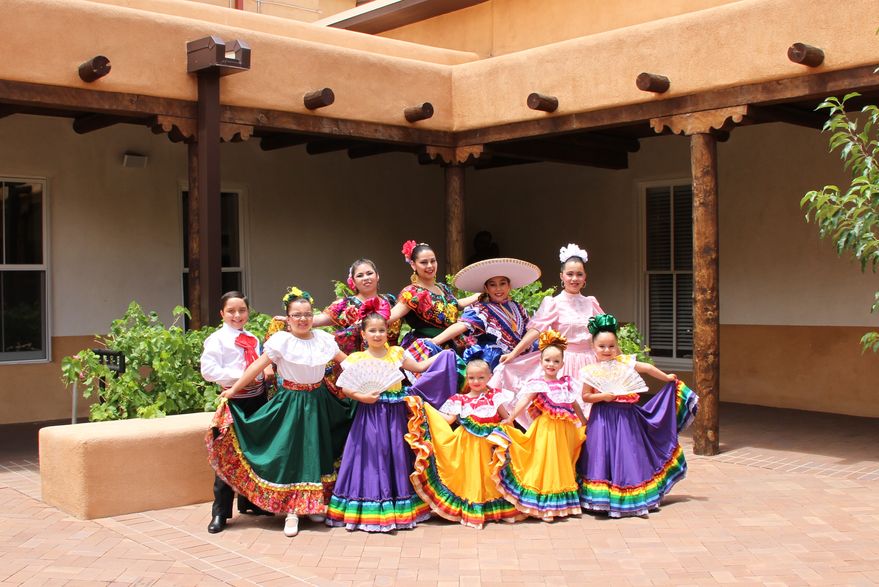 Los Tapatios Dance Company performs ethnic dance arrangements to traditional and contemporary Mexican Folk, New Mexican and Latin music in colorful original, ethnic costume design.
This Albuquerque-based dance company has entertained audiences of all sizes at state and local fairs, fiestas, festivals, conferences, and conventions since their inception over thirty years ago under the direction of Frances Lujan.
Their uniqueness is premised on originality in costume design and choreography. All of the dances performed by the group are researched for cultural origin and influence. Individual dance creativity is added; costumes are then designed to present to the audience an original New Mexican presentation of the Hispanic culture, through dance, in today's progressive world.
For booking inquiries, or information on dance classes & workshops, contact:
Frances Lujan
505-836-7579
Previous events
Los Tapatios and Ballet en Fuego
 —  —
Los Bailadores de Oro (Senior Dancers)
 —  —
Ballet En Fuego at WIT Tours
WIT Tours, Albuquerque, NM
Previous events
Los Tapatios and Ballet en Fuego
 —  —
Los Bailadores de Oro (Senior Dancers)
 —  —
Ballet En Fuego at WIT Tours
WIT Tours, Albuquerque, NM